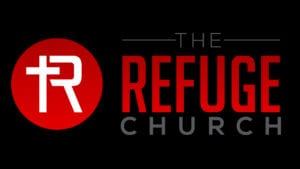 Re-Opening COVID-19 Guidelines
Sickness/Exposure-If you have a temperature of 100ºF or higher or if you have been exposed to COVID-19 within the past 14 days, please enjoy our online worship services from your home.
Online/Live Worship Services-We will continue to broadcast our Sunday worship services on Facebook Live for those who are vulnerable and cautious.
Arrival-Please come directly in and go to your seat. Do not congregate.
Hand Sanitizer-A hand sanitizer unit has been installed at the entrance. Please sanitize your hands when you arrive.
Masks– We ask that you wear a mask when coming in and going out of the church. Please bring a mask if you have one. The church has a limited supply of masks for those that do not have one. While you're at your seat, the masks are optional.
Social Distancing– Please observe social distancing of at least 6 feet from others. Please do not congregate together and refrain from hand shaking and hugging.
Seating– We have set the seating up in the sanctuary in a way that takes into consideration social distancing practices. Only families in one household may sit together. We've staggered seating to accommodate families, couples, and even those who want/need to sit alone. Please do not move chairs.
Restrooms and Classrooms-The sanctuary will be the only area of the church that can be used for the immediate future. Restrooms, coffee station, and classrooms will be closed. Please do not go anywhere but the sanctuary.
Announcements– We've made the announcements easier. All upcoming events, services, and other necessary announcements will be made on the screens. No hard copy bulletins will be available in the near future.
Tithes and offerings– Tithing online through PayPal is available for your convenience. Offering receptacles will be on a table at the back of the church if you want to pay by check or cash. Just drop your tithes in on the way out.
Dismissal-We will dismiss in groups in order to reduce the amount of exposure.
Cleaning-The sanctuary will be clean and sanitized each time we meet for your safety.
Sunday School/Lifegroups/Youth and Children's Ministries–There will be no in person gatherings for any of these groups until further notice.
Wednesday Night-There will be no in person Wednesday night services until further notice.